At Konz electric, we have been providing reliable electrical services across all major industries for over 15 years. In that time, our customers have come to expect a high level of quality from us. We put our all into every job to ensure that we always meet and exceed those expectations. There is no job too big or small. From fixing a circuit breaker at your home to ensuring the electrics in your new manufacturing facility are up to code.
Headquartered in Sheboygan Falls, we have been serving the greater Sheboygan area and beyond since 2004. As a local company, we care about our community and the quality of electrical service in the region. We only employee highly-trained electricians and technicians whose work we can stand behind. When you work with us you can rest assured that you're getting the highest quality workmanship at the best price in the area.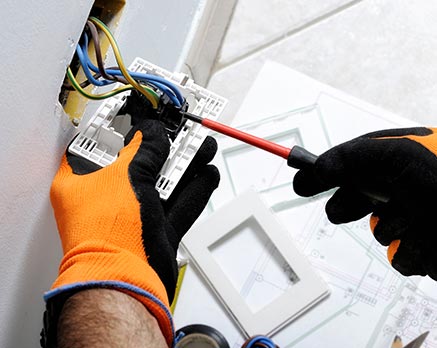 We have years of experience providing electrical services to the commercial sector. From restaurant installs to gas stations, we do it all.
Your home is your haven. Whether you're wiring a new build or just need to get the lights back on, our electricians are ready to help.
There is no job too big for our fully-certified electricians. We can handle warehouses, processing plants, factories, and more.
In the digital age, electrical services means more than just wiring and circuit breakers. Our team can meet all your data and communications needs.
Let us know how we can help you. Our expert team is waiting for your call.
7am-4pm, Monday-Friday.

920-467-2223
Whatever your project, we are here to help. Just give us a breakdown of what you need and we will put together a free, no-obligation estimate to meet your project and budget needs.
Our first priority is always giving our clients top quality service at the best price possible.